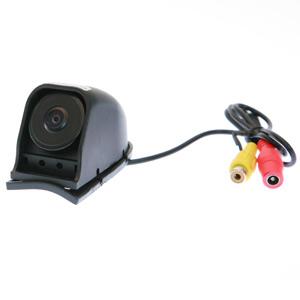 SIDE SURFACE MOUNT HEAVY DUTY CAMERA
Features:
Ideal side view camera for heavy duty vehicles
Equipped with CCD image sensor for clear videos
Compatible with all PAL Display Monitors
RCA video connection
Rated IP67 waterproof that protects it from impact from water and debris
Description:
Gator G37SM side view camera is great for heavy duty vehicle operators looking to boost their vehicle's holistic surveillance capabilities across the board. With CCD image sensor and 170-degree wide angle lens, G37SM helps drivers operate massive trucks and mining loaders more safely and effectively. It's rated IP67, designed to withstand water and debris, as well.
Specs:
IMAGE SENSOR (CMOS or CCD): CCD
LENS ANGLE: 170 DEGREE
IP RATING: IP67
MINIMUM ILLUMINATION: 0.2lux
PAL or NTSC: PAL
PLUG TYPE: RCA
WARRANTY: 1 YEAR
COUNTRY OF MANUFACTURE: CHINA
OTHER FEATURES: N/A