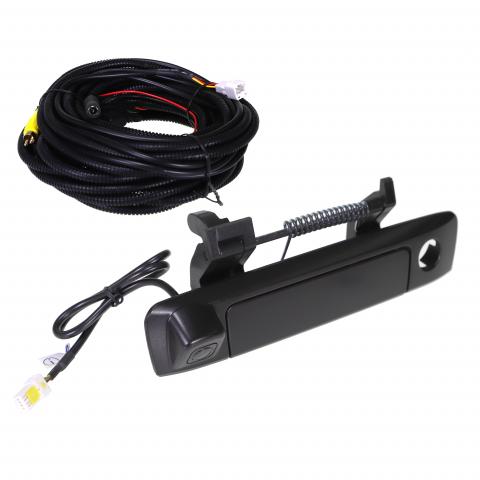 VEHICLE SPECIFIC REVERSE CAMERA TO SUIT FORD RANGER
Features:
Custom fit reversing camera for clean OEM style installation
Optimum viewing angle for best view
Replaces tail gate handle and keeps the factory lock, so no need for extra keys
Supplied with under chassis cable kit for easy installation
Powered by CMOS image sensor for high quality vision
Description:
Is reversing or reverse parking your Ford Ranger frustrating you? Instead of spending a lot of time figuring out a way to reverse safely, install Gator G22V and keep any possible collisions from happening. Simply replaces the tail gate handle with a handle equipped with a high-quality reversing camera specifically designed for your Ford Ranger, G22V allows you to keep its factory appearance intact, too. Since it's custom-built, you can keep the factory lock so there's no need for extra keys. G22V has wide angle lens for best viewing angle and is rated IP68 weatherproof.
Specs:
VEHICLE COMPATIBILITY:RANGER 2012 - 2015
CAMERA TYPE: REVERSE
IMAGE SENSOR: CMOS
PAL OR NTSC: PAL/NTSC SWITCHABLE
DIMENSIONS: N/A
LENS ANGLE: 168°
OPERATING VOLTAGE: 12V
IP RATING: IP68