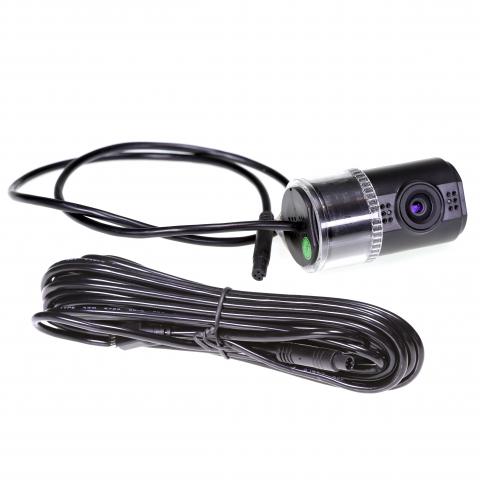 HD REAR WINDOW CAM TO SUIT GATOR G4KDVR20
Features:
Compatible with Gator G4KDVR20 front camera
Designed to record footage at the rear of the vehicle
HD 720P produces clear crisp high definition recordings
90 Degree angle captures a wide field of view
Parking recording when front dash cam is hardwired
Mounts inside the vehicle on the rear window with 3M adhesive
5.5m cable to run between the front and rear camera which carries power and video signal
Description:
Bolster your vehicle's surveillance prowess with the Gator G4K20RC HD Rear Window Cam. Compatible with the recently-released Gator G4KDVR20 front dash cam, G4K20RC mounts to your car's rear window panel using a robust 3M adhesive to capture 720p videos. This enables you to have a complete account of your trips; hence, peace of mind across the board. Hard wire the main cam and it will be able to record during park mode. G4K20RC comes with a 5.5-metre connecting cable for reliable power and video signal relay at all times.
Specs:
COMPATIBLE WITH: GATOR G4KDVR20
RESOLUTION: 720P
FRAMES PER SECOND: 30
CAMERA ANGLE: 90 DEGREE
INFRARED LEDs: NO
PARK MODE RECORDING: Yes (REQUIRES G4K20HWK)
DIMENSIONS: 5.5cm x 2.8cm
CABLE LENGTH: 5.5M
MOUNTING TYPE: ADHESIVE