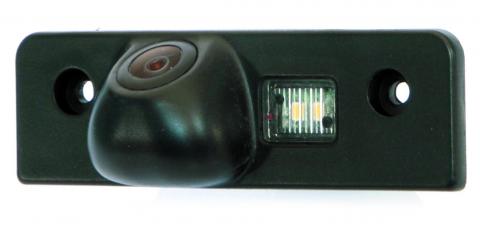 VEHICLE SPECIFIC REVERSE CAMERA TO SUIT SKODA OCTAVIA & ROOMSTER
Features:
Custom fit reversing camera for clean OEM style installation
Optimum viewing angle for best view
Replaces one of the vehicle's license plate light housing
Includes LED light to replace factory registration plate light
Powered by Sony image sensor for high quality vision
Description:
Having a hard time with reversing or reverse parking your Skoda Octavia or Roomster? Gator G160VSN helps you do it with ease. It replaces one of the license plate light housings with a high-quality reversing camera specifically designed for your Skoda, while retaining its factory appearance intact.
Specs:
VEHICLE COMPATIBILITY: OCTAVIA 2007-2010 & ROOMSTER 2007-2009
CAMERA TYPE: REVERSE
IMAGE SENSOR: CMOS
PAL OR NTSC: NTSC
DIMENSIONS: 25mm (H) x 85mm (W)