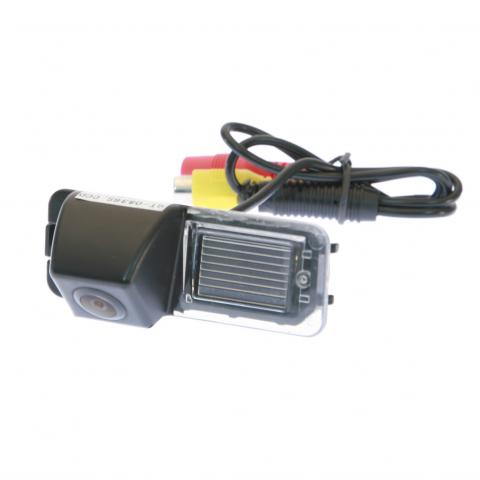 VEHICLE SPECIFIC REVERSE CAMERA TO SUIT VOLKSWAGEN GOLF
Features:
Custom fit reversing camera for clean OEM style installation
Optimum viewing angle for best view
Replaces one of the vehicle's license plate light housing
Includes LED lights to replace factory registration plate light
Powered by Sony image sensor for high quality vision
Description:
Looking to install a compact reverse cam but want to keep your Volkswagen Golf's factory appearance intact? Get the Gator G152VSN vehicle specific reverse camera and see how it seamlessly fits your Volkswagen. It replaces one of the license plate light housings with a high-quality reversing camera specifically designed for your Volkswagen; hence, improving your reversing safety significantly.
Specs:
VEHICLE COMPATIBILITY: GOLF 2010
CAMERA TYPE: REVERSE
IMAGE SENSOR: CMOS
PAL OR NTSC: NTSC
DIMENSIONS: 28mm (H) x 72mm (W)