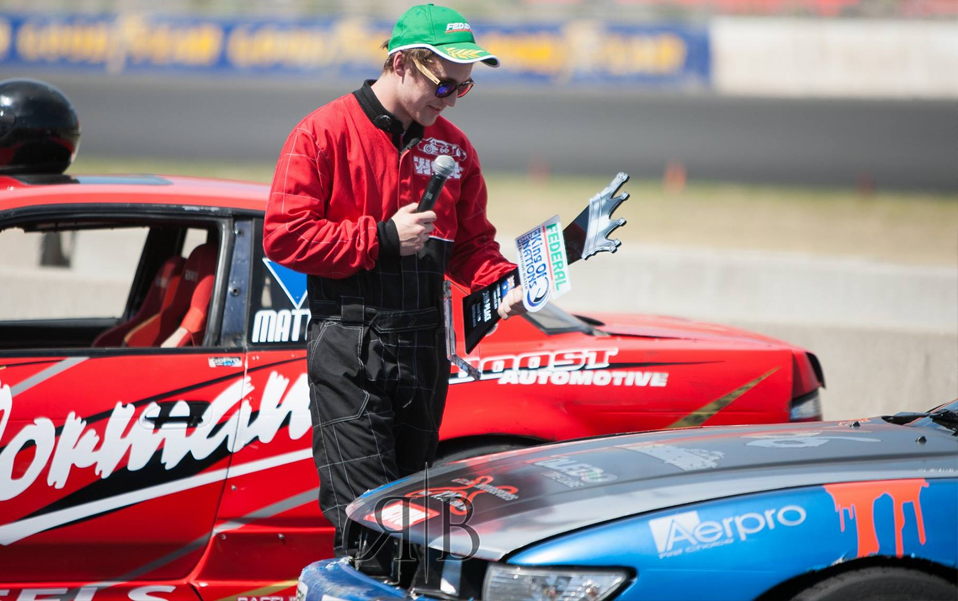 Image source:
Raja Bhattacharya
About Me
I'm 25 years old and I've been drifting pretty much since I got my licence at the age of 18.At 20 I bought my first track-dedicated car, a Sil80 (Nissan 180SX body with an S13 Silvia front). After taking a few hits on track I loosened up and began to push harder not having to worry about the cars cosmetics. In 2014 I entered my first competition, after gearbox issues and spending the entire practice day having my manifold repaired I learned the most important thing was to build a reliable car rather than a car with huge horsepower numbers on the dyno. I completed a full 2015 season in the mangled Sil80 and placed 13th overall for the Victorian Drift Club Championship, learning an enormous amount along the way and setting myself a goal for the following year.
At the end of 2015 I did away with the Sil80 and purchased the S13 Silvia (pictured) that I drive today. With the help of some friends I transplanted the reliable engine and turbo setup that hadn't let me down from the Sil80 into the S13 and paired it up with a stronger RB25 gearbox conversion, again emphasising the importance of reliability. Come 2016 I had a completely new car with the suspension setup for maximum grip and speed (to give me the best chance of keeping up with my opponents with 500kw+) and exciting new graphics thanks to Westside Concepts. My primary goal for the year was to better my previous result of 13th in the championship, with a secondary goal of getting at least one podium in the state championship. Through consistent driving all year, making it into the top 8 every round, through to coming 2nd in the final round and claiming my sought after podium place, I was able to finish 4th in the Victorian Championship and smash my goal for 2016.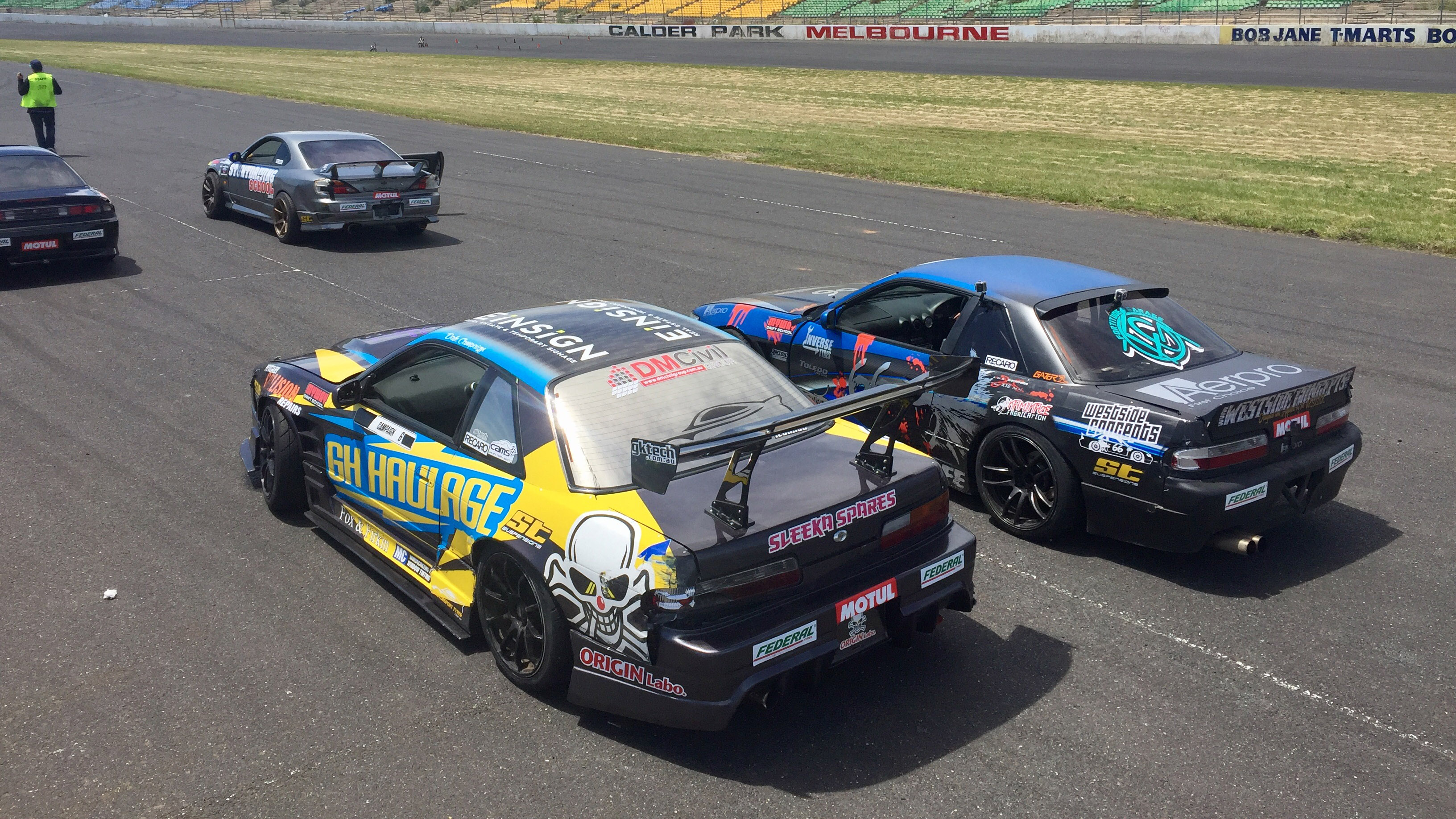 Image source:
Gary Swift
Image source:
BurnoutsUnlimited
November 2016 I decided to enter not only Drift Challenge Australia's final round in Melbourne, but also to enter the King of Nations World Championship that DCA would be run alongside, thus entering my first ever international drift event. Consistent driving and pushing hard all weekend allowed me to come away with 2nd place in King of Nations against some seriously stiff competition, narrowly missing out on a paid competitive drift trip to Europe. Driving into the night with minimal lighting, I came away with 1st place in Drift Challenge Australia!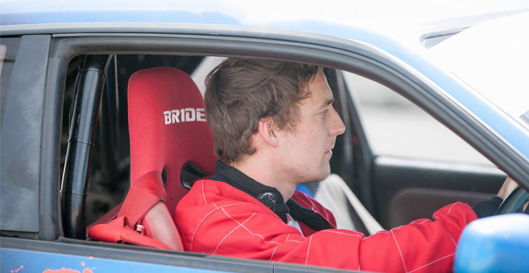 Image source:
Raja Bhattacharya
I love drifting because I love the challenge of manipulating a car to put it where I want it at a certain angle and speed, all whilst doing it with someone else doing the same beside me. There is no bigger rush than throwing the car to 90 degrees and onto someone's door at the same time at 120km/h+. That being said it's not just about the driving. The positive attitudes throughout the sport and the friends I've made are invaluable. It's nice to go to an event and know that if something goes wrong there will be many hands ready to help me get back out on track. I'm proud to be a part of the worlds fastest growing motorsport in the world and I can't wait to see where the future takes me as a driver and the sport as a whole.